Sustainability and Integrity
Spoonflower is a global marketplace connecting makers and consumers with artists worldwide. They've been revolutionizing the textile industry through their on-demand digital printing technology and eco-friendly, sustainable and scalable manufacturing processes. This is one of the many reasons why we have chosen them as our manufacturer.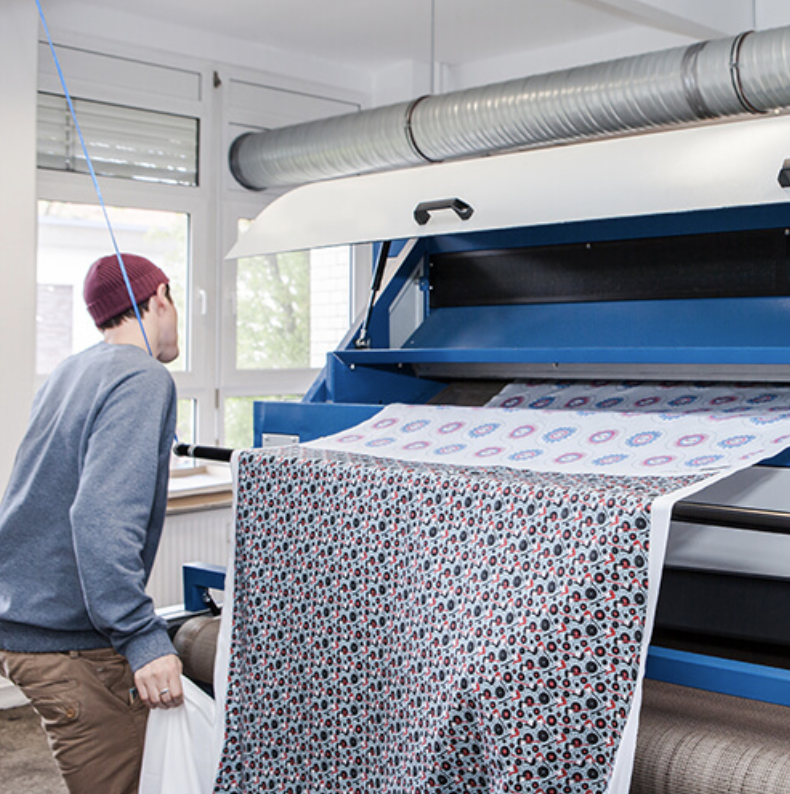 Innovation and Affordability
It's hard to believe now, but most people never considered the possibility of designing and printing their own fabric ten years ago unless they were in the fabric business themselves. This is something that has opened up the business to a whole new world of creative possibilities.
When I started my design business in the 1994, it was an expensive but luxurious proposition to hand screen linens, fine fabrics, and wall coverings to sell to customers and interior designers. It was not only expensive, there just wasn't low-investment platforms to distribute the goods to shoppers. You had to have your own fabric company in order to print inventory, store, and sell through designer showrooms.
When I started to use Spoonflower as my manufacturer, I no longer had to print large quantities or keep inventory and I could design digitally instead of making large-scale screens. One could also change scale and colors much more easily and sampling is a breeze.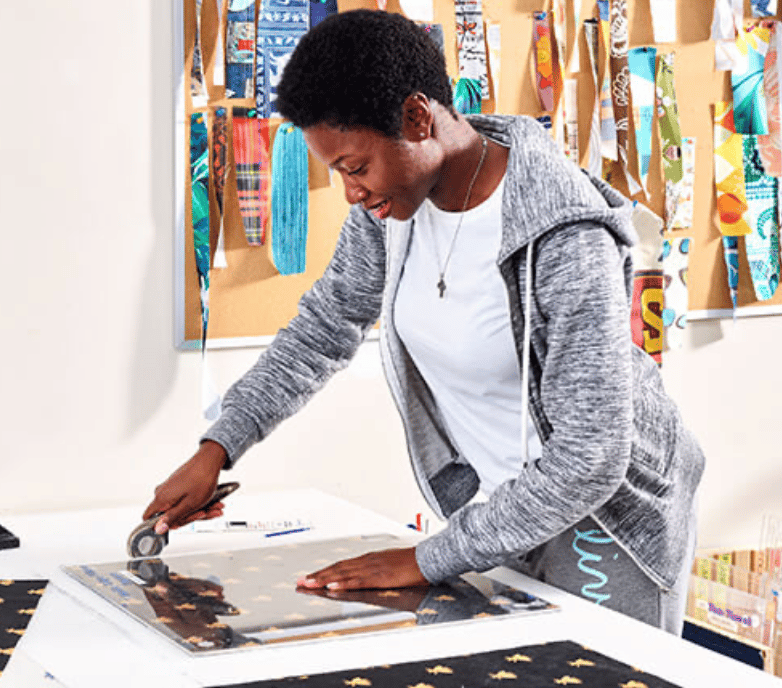 Spoonflower began as a fabric-by-the-yard business and now it has expanded into wallpaper and home decor. Designers and small companies like Texstylish can see their art come to life on table linens, bedding, and home goods, and shoppers have more unique options for their personal space than ever before! Spoonflower's digital print process continues to innovate on the pillars their founders set into motion through:
An eco-friendly process
Sustainable operational practices
Water-based pigment inks and dyes
Initiatives that continue to lower waste byproducts